Shotplots - 2014/15 EPL season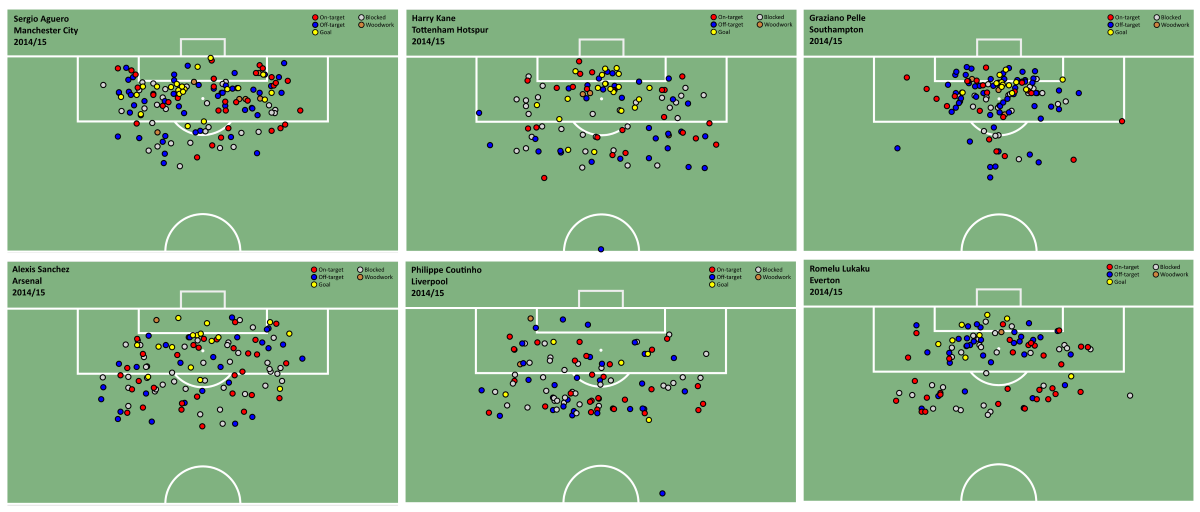 Here are example shotplots for six forwards from the 2014/15 EPL season. They all had over 90 shots on goal from open play over the season. Yellow dots show goals, red dots are shots on target, blue dots are shots off target, gray dots are blocked shots and brown are shots that hit the woodwork. The different styles of player are quite evident - especially how Graziano Pelle's shots are very central and how Aguero scores predominantly from the left of the goal. I think Romelu Lukaku's shotplot is interesting too - lots of close range efforts were off-target. Perhaps it's a good sign that he is getting these chances.
More visualizations are available on my GitHub page. For more information please contact me via twitter.